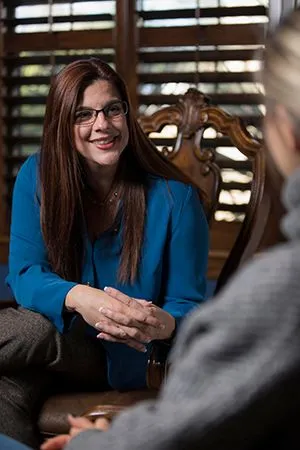 Balanced Minds Offers different services for psychiatric evaluations and treatment of our patients.
During first encounter a comprehensive evaluation of 60-90 minutes is performed to obtain as much information as possible regarding the patient and his/her reason for the visit, stressors, symptoms, past and present medical and family history, medications, allergies, social factors, among others. Also diagnosis, prognosis, education, expectations, and treatment modality options are discussed. A follow up plan is established as well during this visit.
For follow up appointments, changes since the previous encounter including progress and assessment of the condition(s), possible side effects of medications, and changes in medication if needed are considered. Psychotherapy is given during the follow up appointment according to patient's needs.
Psychotherapy alone may also be offered for those patients that do not require medication management and only therapy itself could be sufficient for the treatment of their condition. Also, psychotherapy alone may be offered to those who prefer a more conservative approach and it is recommended.
Supportive, Cognitive Behavioral Therapy (CBT), and Mindfulness are the main emphasis of therapy modalities at Balanced Minds.

Service Treatment Specialization areas:
Depression
Anxiety disorders, Panic Disorder
ADHD (Attention Deficit Hyperactivity Disorder)
Autism Spectrum Disorder
Tic Disorders
OCD (Obsessive Compulsive Disorder)
PTSD (Post-traumatic Stress Disorder)
Bipolar Disorder
Behavioral Problems
Schizophrenia/Psychosis
Eating Disorders
Telepsychiatry
At Balanced Minds we offer medical assistance through Telepsychiatry to patients in the state of Texas. You can request this service after having made a first appointment in our office. Through this technique, the psychiatrist and the patient interact as if they were in a conventional consultation, allowing the treatment at a distance.
What is needed to use telepsychiatry?
A device with a camera (computer, tablet or smartphone) with an Internet connection.
It is recommended to use headphones and microphone to improve the audio quality.
Patients enjoy:
Using telemedicine as an alternative to in-person visits has a lot of benefits for patients and providers alike.
*Less time away from work
*No travel expenses or time
*Less interference with child or elder care responsibilities
*Privacy
*No exposure to other potentially contagious patients